What is the difference between Sildenafil and Tadalafil?
You may have heard these drug names before, but which is right for you? We've outlined both drugs, so you can make an informed decision.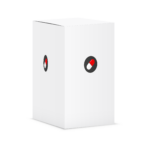 Same Active Ingredient as Viagra™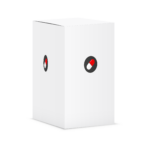 Why do some men prefer one medication over the other?
Sildenafil and Tadalafil both have a high success rate and both deliver the same great results, so which is right for you? At the end of the day, it comes down to personal preference and how you anticipate to utilizing the medication. 
Sildenafil is available in 20mg tablets, with a maximum daily dose 100mg, which is 5 tablets. Generally speaking, Sildenafil has a quicker onset, and is used as an on-demand medication. Higher doses are taken, not more than once a day, right before you're ready to spring into action. Sildenafil has a shorter half life, meaning it typically stays in your system for up to 4 hours. Sildenafil is a great option for those that know when they will need the medication, and do not want to remember to take a daily pill. Take it when you need it, it's that easy.
Tadalafil is available in smaller doses ranging from 2.5 to 10mg, not to exceed 10mg in a 48 hour period. Tadalafil takes approximately 1-2 hours to kick into action; however, the half life is much higher than Sildenafil, staying active in your system for as long as 36 hours. Tadalafil is a great option for those long, romantic weekends, or simply allowing you to be ready when the mood strikes.
Are ED medications safe for me?
As with any prescription medication, before taking Sildenafil, Tadalafil, or any other ED medication, talk with a physician about possible side effects, drug interactions and in this case, whether you're healthy enough for sex.
Do not take ED medication if you:
Are not healthy enough for sexual activity
Have uncontrolled high blood pressure or low blood pressure
Take nitrates or alpha-blockers
Take riociguat for pulmonary arterial hypertension
Are allergic to sildenafil or tadalafil or any of the inactive ingredients in Viagra or Cialis
You should stop using the medication and seek immediate medical help if you experience:
Sudden decrease or loss in hearing
Sudden vision loss in one or both eyes
Chest pain, dizziness, or nausea during sex
An erection lasting longer than four hours (priapism)
If you experience side effects while taking Sildenafil or Tadalafil, talk to a physician right away.